Bromander, Vilhelm

In This Forever Unfolding Moment [VINYL]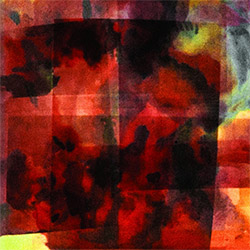 Drawing on ideas from the 60s and 70--Ornette Coleman, John and Alice Coltrane, Don Cherry, and Charlie Haden--bassist Vilhelm Bromander assembles an accomplished ensemble of Stockholm improvisers to perform three works of warmth and spiritual power, incorporating jazz, world and contemporary music in a stunning and rich album that exudes a wealth of experience and musical clarity.


Sample The Album:


product information:

Descriptions, Reviews, &c.
"Vilhelm Bromander centers himself in sound, where listening is no less crucial than playing. His relationship to both the notes produced around him and the musicians making them is at the heart of his work. Whether building harmonic structures where he and his colleagues tune in together, constructing a sonic edifice in which sustained tones facilitate deep bonds, or serving as the musical anchor in more rhythmically active settings, playing music with others is about connection, where sound is the medium. This increasingly assured and sophisticated pursuit has reached a new apotheosis with In this forever unfolding moment, a ravishing new set of music created with a large crew of Stockholm improvisers that brings something utterly contemporary to ideas developed back in the 1960s and 1970s by some of Bromander's biggest heroes: Ornette Coleman, John and Alice Coltrane, Don Cherry, and Charlie Haden.
The new project captures Bromander's evolving gifts as a composer with an almost sculptural grandeur, with each of the three pieces evoking different modalities while cumulatively carving out a consistent warmth and emotional impact. The spiritual jazz of the Coltranes is an obvious point of reference, especially on the opening piece "In this forever unfolding moment," where the phenomenal dhrupad singer Marianne Svašek sets the tone with piercing yet meditative clarity, but for the bassist that term implies a profundity well beyond the sonic hallmarks of what's largely become a fallow marketing term. Bromander is pushing for something far more meaningful, engaging in sonic communion with like-minded thinkers to explore eternal questions.
His engagement in Indian classical traditions is profound. "In my studies of dhrupad with Marianne Svašek I was introduced to the practice of kharaj, which is to sing a breath-long note for hours and hours before sunrise," he says. "During these hours I have experienced a note as an evolving universe of dancing harmonics and resonances, where every breath makes the connection to my body and mind deeper." That experience is the core of Bromander's practice these days. Although he emerged as a versatile figure on Stockholm's jazz and improvised music scene more than a decade ago, subsequently playing post-bop with veteran reedists like Christer Bothén and Alberto Pinton-both of whom return the favor by serving in this band-and celebrating the legacy of South African jazz in the Oya Sextet, in recent years he's found a sweet spot that brooks no boundaries between pure sound exploration, free improvisation, and composition. He's explored just intonation in a duo with Norwegian guitarist Fredrik Rasten, he's engaged in sustained tones with reedist David Bennet on the Thanatosis album Within Reach of Eventuality, and on his acclaimed 2022 project Aurora he created a hypnotizing suite of pieces where the timbres of classic cool jazz are suffused within brief, sweetly melodic pieces that seem to double as tuning exercises. In this forever unfolding moment brings many of these interests together within the strongest writing he's ever accomplished.
Svašek introduces the theme of "In this forever unfolding moment" slowly and patiently in a condensed alap over a tanpura drone-something Bromander also provides on Svašek's 2023 Thanatosis album Marwa. Soon Katt Hernandez' violin glides in, echoing the tone and cadences of the Indian sarangi, followed by horns that bring structure to the melodic line Svašek has so gorgeously abstracted and stretched in her exploration. When the full band kicks in the energy and intensity grows, but the essential mood of the composition is unchanged, extensively embroidered with searing solos from the band. As the piece recedes we're left with the eternal hum of the tanpura.
The slow burn of "Låt våra tårar bli våra vapen" is initiated with a bass line that seems to summon the ancestors, with a chorale-like churn that carries whisps of Ornette Coleman's indelible "Lonely Woman." Bromander conceived of the piece as a kind battle hymn advocating gentleness, and as it unfolds it also evokes the sound of righteous struggle celebrated in Charlie Haden's Liberation Music Orchestra, where beauty ripples amid exquisite tension. Bromander, Ståhl, and drummers Dennis Egberth and Anton Jonsson create a fierce swirl of energy and propulsion, providing a potent foundation for remarkable solos by Elin Forkelid and Pinton. The friction ebbs, but the bittersweet melody returns, imbued with a clear sense of hard-fought triumph. In "Blommor och bröd" Bromander celebrates the human need for nourishment, both spiritual and nutritional, espoused by Swedish socialist agitator Kata Dalström. The piece opens with a moving, lyrically tender duet by violinist Hernandez and pianist Alex Zethson, before Bothén steps in with a stunning improvisation where the composer says we can observe, "a whole life's search and experience sounding from the bass clarinet."
In keeping with his focus on the sound Bromander showers appreciation for his collaborators, who do much more than simply play his compositions. Instead they are true partners, spiritual beings who understand the power of sonic empathy. "Their voices and devotion made this music what it is: collective, full of spirit, hope, care and resistance. The mystery is still there, it's just not in plain sight."-Thanatosis
Also available as a CD.

Artist Biographies

Track Listing:


SIDE A



1. In This Forever Unfolding Moment 16:50

SIDE B



1. Lat Vara Tarar Bli Vara Vapen 9:25

2. Blommor Och Brod 7:15

Related Categories of Interest:

Vinyl Recordings

Improvised Music
Jazz
Free Improvisation
Compositional Forms
Cultural Musics from Around the World
Large Ensembles
European Improvisation, Composition and Experimental Forms
Staff Picks & Recommended Items
New in Improvised Music
Recent Releases and Best Sellers

Search for other titles on the label:
thanatosis produktion.
---

Recommended & Related Releases: