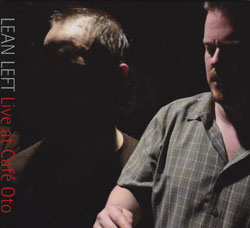 The Ex is, of course, a band, but it's been so many things over the years we might do well to consider them an aesthetic philosophy, a standard, a practice, an ethos. Guitarist Terrie Ex has been the only constant member over the course of close to 35 years, and along the way he's seen them serve as an avant garde orchestra, an Ethiopian backing band, a poetry project, an improv outfit and even Belgian comic support (the excellent YEAR single "This Song is in English" can be downloaded on WFMU's Beware of the Blog). But through it all they've never stopped being a punk band, and at this point in the history of the world one could argue the greatest one ever. Unlike all the third-generation three-chord bangers keeping the hair dye companies, the Ex knows that what punk is about is dedication and abandon.
The urgency of the now is what gave free jazz in the 1960's and punk in the '70's (both borne of marginalized communities) their energy. But after a generation (five years tops in terms of musical lineages) most members of the movements lose momentum — though few move on, which is where the Billy Armstrongs of the world come from. But there are those few who were there at the beginning (the Ex) or who came along later (Ken Vandermark, Paal Nilssen-Love) and who keep the fire burning.
Lean Left is the quartet of four such flame fanners: Vandermark and Nilssen-Love with Terrie and fellow Ex guitarist Andy Moor. It would be misleading to portray their Live at Café Oto as anything more than a jam session: Two thirtyish minute tracks of dual punk skronk guitar, screaming sax and busy, ever-shifting drums. That's what it is and that's what's great about it, but what makes it work is that each of the players is willing at any moment to capitalize on the moment. Or almost, anyway. The first 15 minutes or so of the first cut are a bit of a proving-ground freakout but once they've got that out of their system they enter into a collective anarchy wherein each is always serving a constantly changing common good.
It's not a record for those who don't like that kind of thing, of course. It is what some might call "indulgent" or even "masturbatory" (though if anything it's closer to a circle jerk). But for listeners beholden to the immediacy of expression, this is a straight-up cry for glory.
Comments and Feedback: