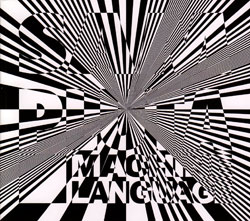 New York City has seemed rife in recent years with a new kind of contemporary music — a sort of composed music for improvisers finding a natural middle ground between old school minimalism and the movement critic Kyle Gann termed "totalism" typified by such New York composers as Glenn Branca, Phil Kline and Larry Polansky. It would be a mistake — or premature in any event — to label it a movement (or, as Gann is given to say, "non-movement"); it is really just a new generation's own, particular fascination with sound, and one of the fulcrums of this new class of soundmakers is Sam Pluta.
Pluta is a composer and electronicist who earned a Master's degree in philosophy at the University of Birmingham and wrote a dissertation entitled Laptop Improvisation in a Multi-Dimensional Space. He is a regular collaborator of trumpeter Peter Evans and is a member of Wet Ink, one of the finer of a new flock of contemporary chamber groups enlivening the New York new music scene. He has also worked with two other dollops of the NYC cream: ICE and the Mivos Quartet. And not least among his achievements, Pluta is co-founder and artistic director of Carrier Records, home to releases by Wet Ink, Yarn/Wire and Alex Mincek, among others.
Carrier is also behind the release of Machine Language, the first full release of Pluta's compositions, and it is an exciting block of sound. The disc is comprised of five very different pieces, in very digestible 10-15 minute chunks, composed for string quartet, chamber ensemble, percussion ensemble and solo amplified cello, played by many of the musicians effused about above.
The album starts off like gangbusters with the title piece played by a double ensemble of Wet Ink and Timetable Percussion (totaling four percussionists, two bass clarinets, two violins, accordion and Pluta's electronics). After a brief Reichian introduction, Pluta plays with contrasts, puncturing the prolonged tones (and a-tones) of the Wet Ink players with the sharp pitter-pattering of small drums. Lyra (played by Mivos and, at 16 and a quarter minutes, the longest piece here) explores the breathiness of bows lightly brushing strings. Wet Ink's performance of Standing Waves is the centerpiece, and the most startling piece on the album, sounding not entirely unlike a gear shaft drunkenly tripping over itself over and over again. Scored for flute, clarinet, saxophone, accordion, electric guitar, keyboard, percussion and electronics, it is in many ways the densest thing on the album and serves as something of a key to unlocking Pluta's aesthetic. Melodic lines fall within tight structures, allowed to swing (not like jazz but like an electrical cord) just to the extent that their position only (or so goes the illusion) need be so exact within the crossbeams of Pluta's concern, then thrusting them forward like a full-on affront and then receding into something seemingly inspired by the sine wave perpetrators, although still played by a largely acoustic ensemble. Pluta brings back the percussionists for the aptly titled Matrices, this time equipping them with electric fans, balloons, paper, a flexatone, wood blocks, electronics and "snare drum control" for an airy fortress owing much to the electro-acoustic improvisation experimenters.
Calling Machine Language a signpost for a new (non) movement seems a bit grand. It might nevertheless be, but it can be said with certainty that it isn't a record to miss.
Comments and Feedback: