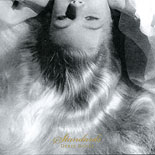 Derek Bailey, perhaps the exalted figurehead of British free improv, closed the book on his own recording career in a lovely and deliberate way before he died on Christmas Day, 2005. A musician who thrived on unexpected situations and group improvisation, Bailey chose to put the seal on his posterity with a solo album, Carpal Tunnel, named for and marking by audio document the degenerative neural condition that made playing guitar increasingly difficult.
It was also testament to his friendship with John Zorn that the final statement was made on Tzadik. Through his label, Zorn had done much for Bailey over the previous decade, creating some of his most interesting artistic pairings and releasing, in 2002, another album that will be remembered in Bailey's final chapter. Ballads was as surprising a move as any in Bailey's long career, a set of jazz standards played solo and in prickly fashion on a big, rich-toned acoustic. What might have seemed a joke at first (Bailey playing heads?) proved to be one of his finest recordings, connecting the enigmatic style he's well-known for with the dance hall playing of his younger days.
As a sort of epilogue, Tzadik released Standards in 2007. The session was Bailey's first stab at the songbook, and what would become Ballads (recorded shortly after the Standards set) is a tighter set of shorter pieces, edgier and more focused. Standards, perhaps, is Bailey working out the ideas, although it never feels half-baked. The playing is often softer, more relaxed and the themes casually intermingle, but it's no less a record for the Vaseline on the lens. When a melody like the 1939 "What's New?" (written by Bob Haggart and Johnny Burke and recorded by Billie Holiday and Frank Sinatra, among others) emerges from Bailey's briar patch, it's nothing short of sunshine. Taken together, Ballads and Standards are two of Bailey's warmest releases.
Comments and Feedback: