Limescale - Limescale

 (Incus)
It's easy to understand Derek Bailey's interest in working with dancers. It's also downright confounding.
Bailey's previous audio document involving the visual form was the simply titled Music & Dance (Revenant), a recording from a live performance with dancer Min Tanaka. Given Tanaka's speed-of-sloth movements and how rarely any sound comes from him, the idea of an audio document is, at face value, laughable. It's also one of Bailey's most satisfying recordings.
Rappin & Tappin pairs Bailey with tap dancer Will Gaines, and while tap is certainly noisier than Tanaka's butoh-inspired work, it's still strange to divorce it from the visual. (Incus has released videotapes of both duets, neither from the same performances as the discs.) Bailey's approach to the guitar is not wide-ranging - he's not one to adopt especially different styles - but he is very much influenced by his playing partners. The "tappin'" comes off like a prolonged rim-shot solo, interesting primarily for the directions in which it pushes Bailey. He leans toward fast staccato runs and, as on the video, the pair listen to each other intently.
If a tap-and-guitar record is an odd idea, a solo tap record is downright goofy. Yet that's what half this disc is. Bailey only arrives halfway through, and the first part of the program is a sort of vaudvillian tappin' and rappin' session from Gaines. He talks about old days, hams it up and delivers seemingly well-rehearsed one-liners. It's a fun listen once, maybe twice. And Bailey, who has made his own off-the-cuff recordings of talking while playing guitar, was no doubt charmed. If it's not entirely rewarding, it is interesting to see Bailey able to let fly his own fancies as a label manager.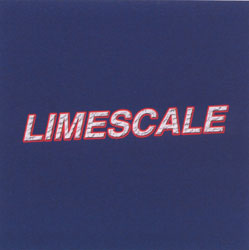 Odder yet, but a worthier listen, is a thicket of noise called Limescale. It's often hard to find Bailey in the mesh of staticky percussion - he's there, but there's so much there there that it's hard to see the dog for the fleas. The quintet is made up of Bailey, Tony Bevan on bass saxophone, Alex Ward on clarinet and the arhythm section of T.H.F. Drenching (dictaphone) and Sonic Pleasure (bricks), and what stands out the most is the excellent and underrecognized (at least on these shores) Ward, who is well at home fighting monstrous noise. It's an enjoyable mess of a disc, although some liner notes, or even photos, might have been nice. How and why Drenching and Pleasure came to play their chosen instruments is left to the imagination. Like Rappin & Tappin there's a visual element obscured, a frustrating bit of fun.
Comments and Feedback: