Ernesto Diaz-Infante/Chris Forsyth - as is stated…before known

 (Evolving Ear)


Chris Forsyth/Chris Heenan - Chris Forsyth/Chris Heenan

 (Reify);



Guitarist Chris Forsyth's presence is the only real unifying link between these discs, which are otherwise relatively disparate in approach. psi is a trio comprised of Forsyth, electronicist Jaime Fennely and percussionist Fritz Welch, exposed here in two longish improvisations, one recorded in the studios of Columbia University's WKCR, one live in Brooklyn. The radio station track (oddly titled "Headfirst Into the Flames" though it sounds little like a Last Exit tribute) is all harsh sputters and raw scrapings, Welch's percussion notable for its up-frontness; almost every sound he creates is etched vividly into the foreground. Aside from that, the piece is rather routine, three musicians making interesting noises but not particularly gelling into anything larger. The second track fares much better as the trio sets up subtle, intersecting and overlapping drones and percussive lines, all within a similar intensity level, swirling and evolving inside a limited sonic space, providing some exquisite tension. It peaks about 10 minutes in, subsiding in lovely fashion to some delicately (and tonally) strummed guitar over shuffling clatter from Welch and intermittent, ominous hums from Fennely. Quickly, Forsyth lurches into some fuzz-drenched work and is echoed by the electronics; now we pick up some Last Exit, psi crunching and grinding its way through a few minutes of brain-ravaging meltcore improv. Once again, they recalibrate and settle into a relatively lush, less troubled ambience, a small, insectile area abuzz with bowed cymbals, gentle guitar and pesky blats of static. Just as you think the piece is going to unwind in languor and quietude, Forsyth leads a hard-picked charge and rallies the troops for a brief but exciting free-for-all to cap things off.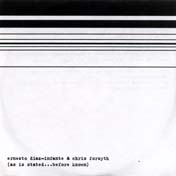 The duo recording with Ernesto Diaz-Infante (on acoustic guitar) is made up of eleven pieces of relatively short length that do, in fact, come off as "songs." There's just enough of a hint of rhythm and of recurring structure, not to mention a fairly soft-edged attack, that you can barely imagine a vocal emerging from the haze. Often, effects are dropped, as on the lovely "how little observed…half a mile distant" and the two wander briefly into Loren Connors territory, strumming as gently as they are off-kilter, evoking an enchanting avant-folk sensibility. Forsyth is just as likely to intentionally throw sand into the gears, interjecting staticky pops and crackles, a healthy gambit lest things get too smooth. A little Fahey sneaks in too, especially in some of the more languid pieces like "some years since," where Diaz-Infante acts as quasi-tambura to Forsyth's more abstract explorations. The longest song, "some weeks of close scrutiny" is perhaps also the strongest, a very attractive balance achieved between pastoral, acoustic ruminations and granular, "a-musical" electronics. (as is stated…before known) is a fine, understated album, one that should appeal to listeners fond of the abovementioned musicians as well as, say, Burkhard Stangl.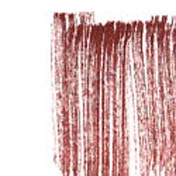 The final disc finds Forsyth teaming with multi-reedist Chris Heenan, here playing alto saxophone, bass clarinet and contrabass clarinet. Integrating reeds into contemporary electro-acoustic improvisation has been an ongoing challenge, one that is rarely met with much success as the musicians are generally unable to cast aside the "baggage" accrued (in all likelihood) from years of jazz or jazz-influenced playing, something that ill fits the current format. Heenan deals with this conundrum in pretty convincing fashion, especially on the lower clarinets that allow him to dwell more often in the purely sonic aspects of the winds as opposed to the history that, despite all best intentions, tends to percolate up on the alto. As on the prior disc, Forsyth remains subdued, occupying generally tonal zones or layering waves of static, constructing fairly lush matrices for Heenan to weave amongst. There's a lull of sorts in the middle of the disc as matters get perhaps a bit too relaxed, but the first couple of tracks, "I am not a technologist" and "I listen" as well as the final "I like the way you use language" (leaving aside the odd use of titular "I's" in a duo recording) are fascinating, intricately evolving works.
All three discs are solid recordings. At his best, Forsyth provides some of the finer free improv emanating (at least partially) from a New York-based musician this side of Sean Meehan in quite some time.
Comments and Feedback: